When we started this blog, my wife and I had discussed we would only include those trips we had taken with our kids.  The more we thought about it, we had a lot to tell about all other other trips as well.  So let's kick this thing off with our first trip as a married couple!  As the post title suggest, yes we went to Hawaii!!
This was our very first real trip together, atlas one that required quite a bit of planning.  I'll be honest, we did not do a great job with planning, but we learned a lot.  For the first week we were there, we stayed at the Park Shore Waikiki.  Make no mistake, the website and the pictures make this hotel out to be FAR more than it is.  Yes, I realize this was 10 years ago.  However, based on my research, this hotel has not undergone significant renovations since.  The best part about the hotel was it's location.  Our room overlooked the alley and trash dumpsters below, and the room was the smallest hotel room I had ever been in.  That being said, we didn't go to Hawaii to spend money on the fanciest hotel.
To spend an entire week on Oahu was definitely a mistake on our part.  However, we got a great deal on the hotel room, and I haven't mentioned this yet, but we also had planned a cruise for a week around all the Hawaiian Islands leaving out of Honolulu.  My Aunt and Uncle essentially planned the cruise portion of the trip as they were renewing their vows on Maui, so we tagged along.  Since this was so long ago, I am going to quickly recap in bullet point format the things we did on Oahu.
Oahu Activities!
"Hiked" / Walked up so many stairs to the top of Diamond Head at sunrise.  Truly spectacular and worth the time
Snorkling at Kailua.  It was a little rough the day we went, but we were able to rent gear for $20 each and had a nice time.  We got the bus schedule mixed up on the way back (before UBER) and ended up being on the Bus for probably 2 hours.
Dole Plantation.  Just a neat place to see all the Pineapple and learn the history
North Shore, a nice drive there from Waikiki if you rent a car.  Extremely calm in the summer, the big waves are in the winter.
Polynesian Cultural Center – The best part was the evening cultural dance, being able to see the various performances from the cultures was really neat.
The Beach….was very crowded, but pretty neat in that there were so many boogie boarders right at this walled pier area all going at the same time.  In addition one night there was a live band that we could hear and see from the Hotel Pool balcony.
Last, and certainly not least, Pearl Harbor.  Just visiting a place like Pearl Harbor can send chills down your spine. The fact that there is still oil bubbles coming from the bottom of the water where the ships are sunk is kind of surreal.
Royal Caribbean Cruise
Now onto the cruise.  First, I will never travel on a cruise by Norwegian Cruise Lines again.  It was the worst experience ever, especially for a first time cruise. They advertise Freestyle Cruising…it is anything but Freestyle.  My vision of freestyle and a Hawaiian cruise is board shorts, a t-shirt, and flip-flops 24/7.  That is not the case, especially if you want to eat dinner somewhere on the ship other than the buffet line.  I actually had to spend time at our first stop of Hilo to go to Walmart and buy pants.  We only spent 1 day at each stop which made it difficult to do anything.  However, we did spend 2 days on Maui.  The first day was spent with my Aunt and Uncle for their vow renewal, a truly beautiful ceremony with just family on an off the beat path on the beach followed by dinner at Roys.  The 2nd day we did an excursion bike ride down Mt. Haleakala .  It was by far the highlight of our trip.  At the top the temperature is in the 40's in the summer and you are above the clouds.  As you transcend down the mountain, you only have to pedal one time for about 400 yards, you literally coast the entire way down.  Not only is it a thrill, but as you go down the mountain it is as though you are experiencing all four seasons.  Pictures and words do not do it justice, you have to experience it for yourself.  On this trip to Hawaii we didn't truly experience Kauai like we should have, we did a kayak excursion which was great, but not what we expected.  We would have to save Kauai until summer of 2012.
 Boogie Boarders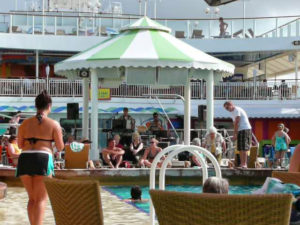 Just me trying to win a golf ball chip in contest (I got 2nd) on the cruise.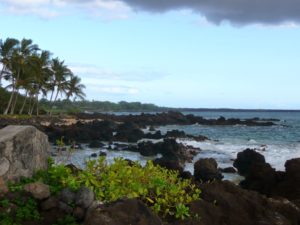 Maui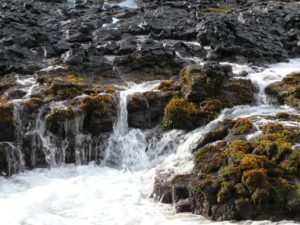 Maui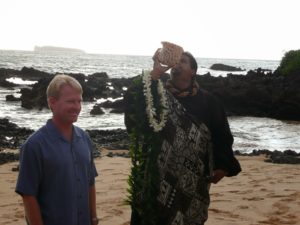 Uncle & Pastor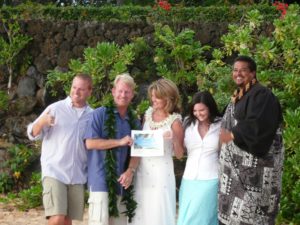 The Ceremony & Family (Me, Uncle, Aunt, Cousin, Island Pastor)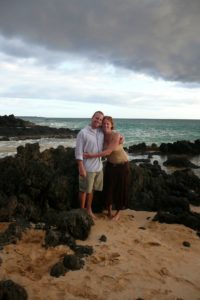 Maui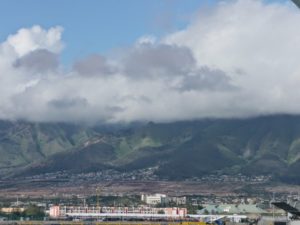 Kauai
 Top of Mt Haleakala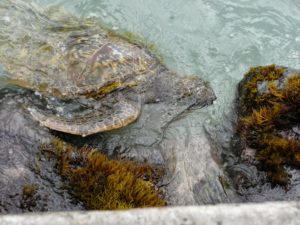 Just a Sea Turtle – Kona
Kauai Na'Pali Coast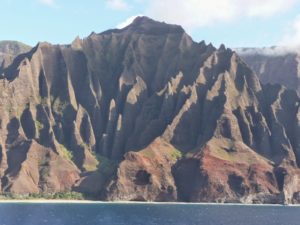 Kauai Na'Pali Coast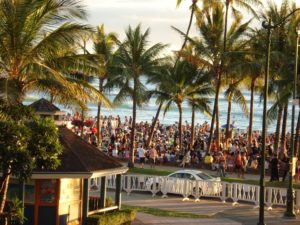 Concert from hotel Pool Deck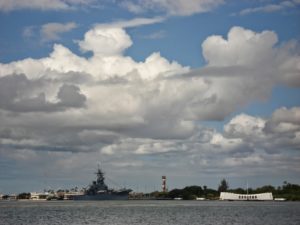 Pearl Harbor
 Pearl Harbor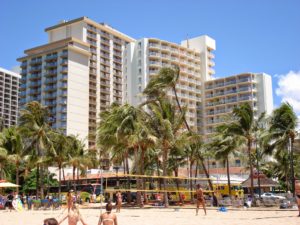 Park Shore Waikiki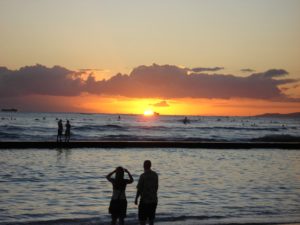 Waikiki Beach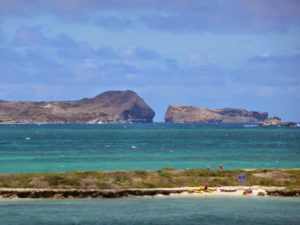 Kailua
 Kailua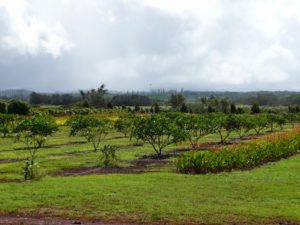 Dole Plantation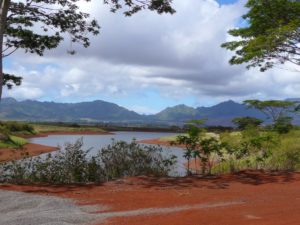 Dole Pantation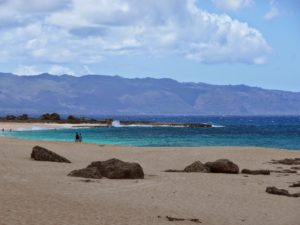 North Shore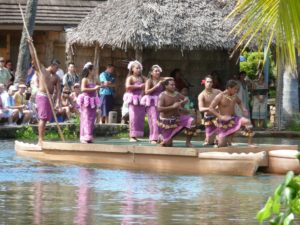 Polynesian Cultural Center
Diamond Head